Features & Benefits
Input Valtage : 100‐277Vac
Input Frequency : 47‐63Hz
Input Current (Typ.): 650mAmax. @ 100‐277Vac & 100% load
Input Current:60Amax. @ 230Vac, 25℃
Power factor(Typ.):PF>0.9@115VAC/230VAC/347VAC, 100% load
THD :THD<15% @115VAC/230VAC/277, 100% load
Output characteristics :
Current accuracy :5%I 03
No load Valtage : 55Vmax
Efficiency:85%@@ 100‐277Vac & 100% load, see efficiency vs. load curve for the details
Output Voltage: 25V‐40V
Ripple and Noise:500mVp‐p
Line Regulation:3%I o
Load Regulation:3%I o
Turn On Delay Time:Under normal conditions, the maximum delay time is 1 second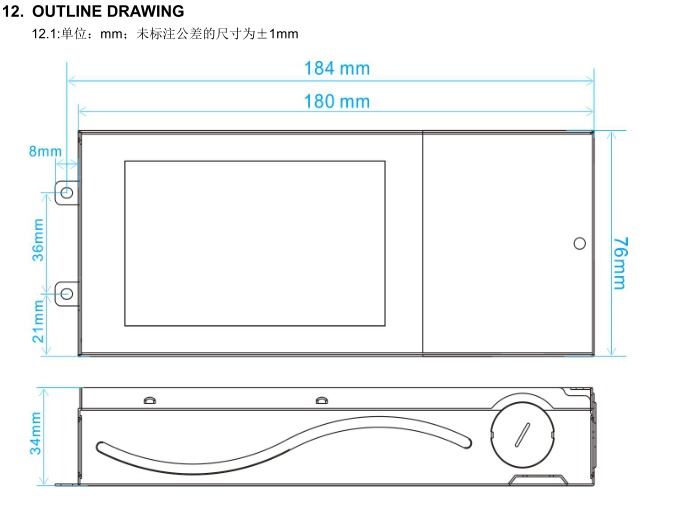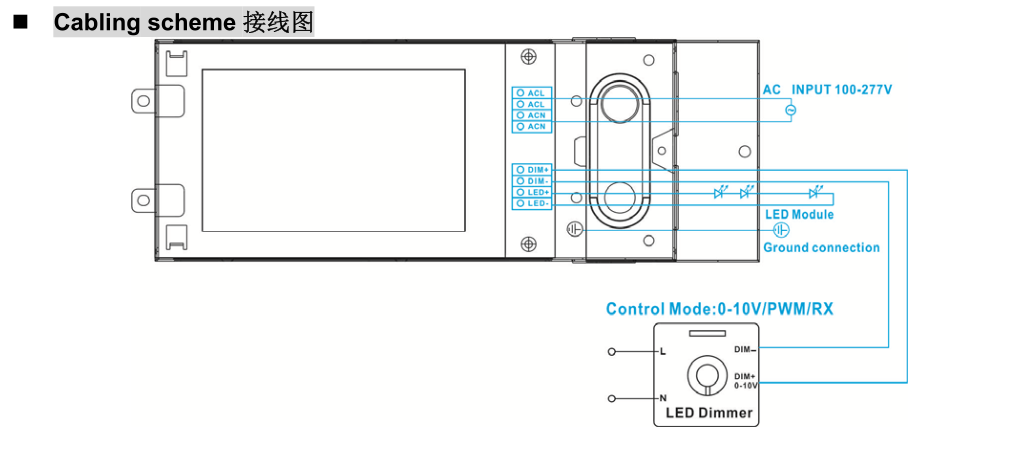 HN60W-02, Fahold designed Led Driver, especially designed for Led Panel lights, Recessed lighting fixtures applications, to operate general Indoor Lighting Solutions. Constant Current Flicker free 0-10V/PWM/RX dimming, with wattage range of 56W ,UL,FCC,CE compliant. The units are suitable for America market,Commercial LED Troffer Driver, etc. Other standard features of the range including 100-277V , protections against short circuit, over load and thermal to 110 °C, across the whole surface of the unit.
Standard features of this LED lighting driver include short circuit, over load, over voltage & over temperature protections and the unit is designed to meet UL8750, EN61347-1, EN61347-2-13 and emmisions to EN 55105, EN61547.
Product Categories : Flicker Free Led Driver > UL Metal Case Wide Voltage Led Driver