52W Class P Panel Driver 100-277V Input

Panel Driver 100-277V Input, design for LED Panel Light 52W, Flicker Free and 3 in 1 dimming mode. The housing was made out of Metal, independent design for the output connection structure, suitable for north American market.
Product Specs:



Output voltage Range:100-277V
Voltage:25-45V
Output wattage: 52W
Dimensions: 180x76x33mm
Efficiency:88%
Max. Input voltage:277V
Dimming way: 0-10V/PWM/RX
Certificate: UL, FCC, Class P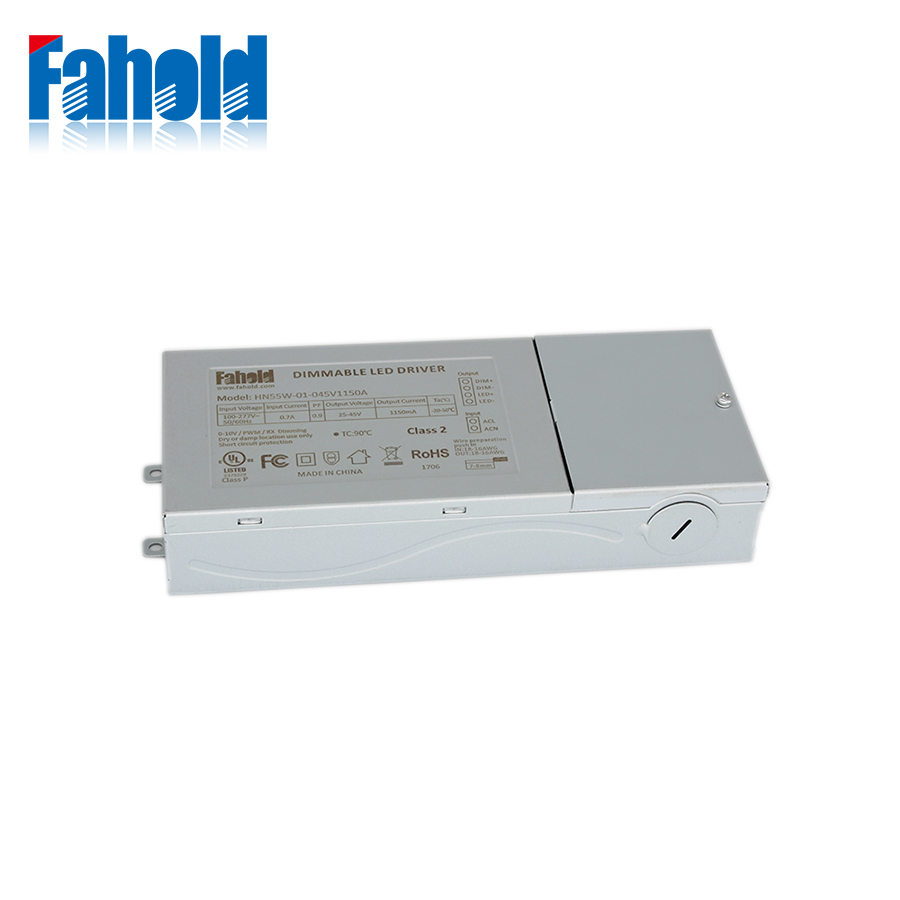 Details
HN55W-01, designed for LED Panel Lights 52W . Flicker Free 0-10V dimming, with UL,FCC,Class P compliant. The units are suitable for indoor panel lights. Other standard features of the range include 100-277V , plastic gluing, and protections against short circuit, over load and thermal to 110 °C, across the whole surface of the unit.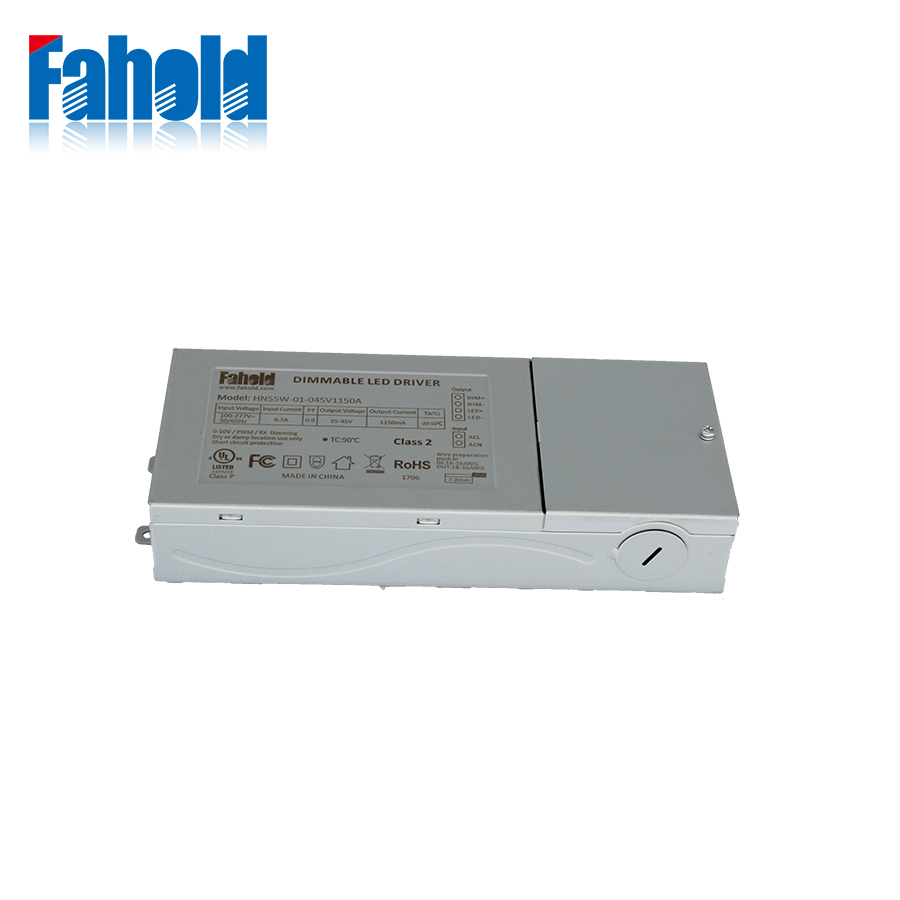 Features & Benefits
· UL Listed
· Powder-coated iron
· High PFC
· Single channel output, output current level selectable by DIP S.W.
· Support 0/1-10V analog dimming signal, Passive or active signal.
· Wide range of input voltage 100VAC ~ 277VAC
· High efficiency up to 88%
· Built-in active PFC function
· 100% output when no dimming signal input, can be used as normal power supply
· Dimming effect smooth, non-flicker
· Protections: Short circuit.
· Suitable for outoor LED lighting application
52W Class P Panel Driver 100-277V Input
Product Categories : Constant Current Led Driver > UL Metal Case AC100-277V Led Driver